Our wireless bell and wired bell systems provide two excellent alternatives for any organization needing a bell, buzzer or horn to signal an event. It could be the change of classes at a high school, a scheduled break in a warehouse or the end of a shift in a manufacturing plant.
Wireless Bell System
Our wireless bell system consists of three elements. The physical unit, be it a bell or buzzer, the tone generator and our transmitter. The KRONOsync transmitter provides the time source for our tone generator in order to activate the bell according to your bell schedule.
This is not a cumbersome or complex process and is performed with many facilities throughout the USA. The tone generator is shipped with scheduler software.
The scheduling software is a straightforward program where the bell schedule is entered. Once the schedule is entered it is stored on a SD card. The SD card is inserted into the tone generator.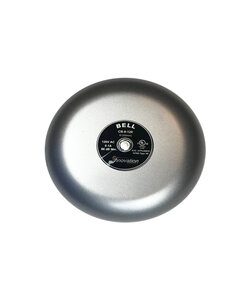 The tone generator is wired to your bell system and receives its time from the KRONOsync transmitter. The transmitter broadcast accurate and reliable synchronized time throughout your facility. The tone generator will use this broadcasted time to activate your bells at the exact time they are scheduled to ring.
Please visit our wireless bell system page  for more information.
Network Relay Controller
Our Network Relay Controller allows you to operate your bell system over an Ethernet Network. There are two main parts of this bell system. One part is the contacts on the controller.
The controller has two normally open and two normally closed contacts. It is on these contacts that you wire your bell or buzzers to. The software that is shipped with the unit will allow you to enter the schedule for the buzzers to be activated. The Network Relay Controller will receive its time via your computer network and activate the schedule accordingly.
Get Your Bells Ringing on Time
We do make it very easy with both our wired and wireless solutions to signal the start and end of scheduled events. In so many organizations a simple solution such as we offer will enhance their overall efficiency.
Automatic Bell system that are accurate and reliable is achievable with our product lines. We can work with you to develop a great system for your school. The day to day school operations are greatly enhanced.
It is important in today competitive world that we all strive to maximize the time allocated to teaching and certainly a class change schedule that is dependable can help with teaching. In addition to bell systems we also provide synchronize clock system to keep a school running on time.
Please get a Quick Quote today or call us and we will design the perfect solution for your facility.
Bell Tones over an Existing Speaker System
If you have an existing public address speaker system in place and would like to have bell tones or a variety of tones played at a scheduled time over your speaker system we have the products to deliver tones to your public address.